10 key things that happened in the Planning world this week...
Ten of the biggest stories from the past week, including news that six South Oxfordshire Conservative councillors who voted against their council leadership's proposed local plan have been suspended by the local party.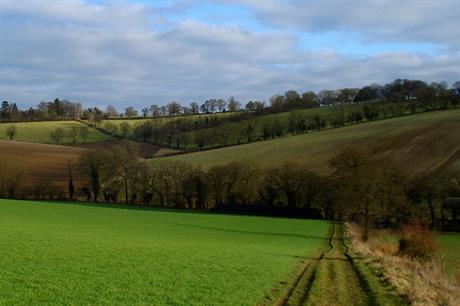 In December, a full council meeting at Tory-led South Oxfordshire District Council voted to publish a new version of its local plan, which proposes 28,459 homes in the period to 2034, for consultation. More.
The long-awaited revised draft of Greater Manchester's emerging spatial plan, published yesterday, has slashed the amount of green belt land to be allocated for new homes by 50 per cent and cut its housing target compared to an earlier version of the strategy. More.
John Walker has left his role as director of planning at City of Westminster Council, after serving in a number of roles at the authority over the past 35 years. More.
Under proposals in the draft plan, developers in Greater Manchester will be required to meet new density targets as part of a drive by mayor Andy Burnham to increase the number of people living in town and city centres. More.
Planning inspectors have advised Leeds City Council to remove two green belt locations from its site allocations plan in order for the document to be found sound. More.
The government's housing agency Homes England has submitted outline plans for a 3,040-home development on a 200 hectare largely greenfield site to the north of Burgess Hill in West Sussex. More.
Plans for a proposed settlement of 4,000 new homes near Harrogate in North Yorkshire have been submitted, the third live application for a new settlement within the district lodged by rival developers. More.
A North East local authority has refused plans submitted by government housing agency Homes England for a 501-home residential development because the scheme would result in the loss of 'high quality' employment land. More.
Housing minister Kit Malthouse has outlined the government's desire to see up to five million homes either allocated in local plans, approved or the subject of applications to hit its 300,000 homes-a-year target. More.
Plans have been approved for up to 965 homes as part of an urban extension to the west of Worcester, after planners concluded that the development represents 'a significant contribution' towards implementing the area's local plan. More.
Source: Planning Resource
11 January 2019