The CPA National Conference 2020
The CPA National Conference takes place in the shadow of COVID 19. With venues remaining closed and working from home still the norm, we have reviewed and updated the 2020 programme and are now running the conference as three circa 90 minute virtual sessions. It remains the premier event in the CPO calendar and the CPA is delighted to present a stellar programme to attract the very best in the CPO world.

Note: All prices are to be paid in GBP and are subject to VAT at the prevailing rate
The CPA Conference Full Package - book all 3 two hour seminars taking place on the following dates.
Download and print your full course brochure here

This year's conference, we'll be covering a diverse range of issues in 3 virtual sessions, focusing on law, practice and market activity.

Compulsory purchase is a subject that is in the conscience of the general public like never before. More column inches have discussed compulsory purchase this year than any previous year, and the term is used and searched for on Twitter more than ever.
As professionals working in the fields of compulsory purchase and compensation we face exciting and challenging times. Exciting, due to the unprecedented levels of work as a result of the increasing numbers of major projects and promoters realising how useful a tool compulsory purchase can be; and challenging, because we face a shortage of practitioners and a seemingly endless struggle to persuade elements of the press, lobbyists and some politicians that the system can work effectively when acquiring authorities use powers responsibly.
---
The CPA are Pleased to Announce the 2020 Conference Session Sponsors:
Quantuma, Gateley Hamer and Ardent Management.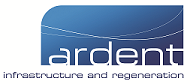 Programme
SESSION 1 - WEDNESDAY 25 NOVEMBER 2020
Welcome, Introduction and Round up of CPA Activities by the Conference Chair: Rebecca Clutten
Funding Infrastructure Projects - Anna Hart
Infrastructure funding: types of funding




Moving away from conventional government grant funding

Availability of funding during the development and construction phases, under different types of models

Examples of use of funding models

Risks associated with different funding models
How Funding Options Impact Compulsory Purchase - Charles Clarke
Effect on funding of the purchase of property in advance

What type of interest an acquiring authority may want to secure in advance

Funding of blighted property
Practice Directions - What are the Rules for Taking Cases to the Upper Tribunal - Colin Cottage and Barry Denyer-Green
Practical and essential steps to take before you have a dispute

What to do when you recognise you will have to go to Tribunal

What are the new Practice Directions?
Expert Witness Conduct - Colin Cottage and Barry Denyer-Green
The RICS Professional Statement - a commentary

The duty to the court

Possible pitfalls and some leading cases

How the Tribunal varies from other jurisdictions
Question and Answers
SESSION 2 - MONDAY 30 NOVEMBER 2020
Welcome, Introduction and Round up of CPA Activities by the Conference Chair: Rebecca Clutten
Taxing Issues in CPOs - Hui Ling McCarthy QC and Adrian Maher

A review of typical CPO issues and their potential impact on both claimants and acquiring authorities

VAT (including the treatment of different heads of claim and TOGS)

Practical issues on VAT (who is at risk and how to mitigate it)

Tax recovery and getting the paperwork right

Stamp Duty Land Tax (including exemptions)

Deducting tax on Statutory Interest

Practical aspects and dealing with HMRC
Question and Answers
Case Law Update - Raj Gupta
Question and Answers
SESSION 3 - MONDAY 7 DECEMBER 2020
Welcome, Introduction and Round up of CPA Activities by the Conference Chair: Rebecca Clutten
Land Assembly Case Study: Perry Barr CPO - Becky Farr
The project, the time scales and the strategy

Lessons learnt and best practice
Why is CPO so Important to Planners and Strategic Planning - Richard Blyth
The Public Sector Equality Duty and CPOs: A Practical Guide - Caroline Daly
Key principles from case law

When and how to carry out an Equalities Impact Assessment

Cautionary Tales

Good practice case studies
Question and Answers